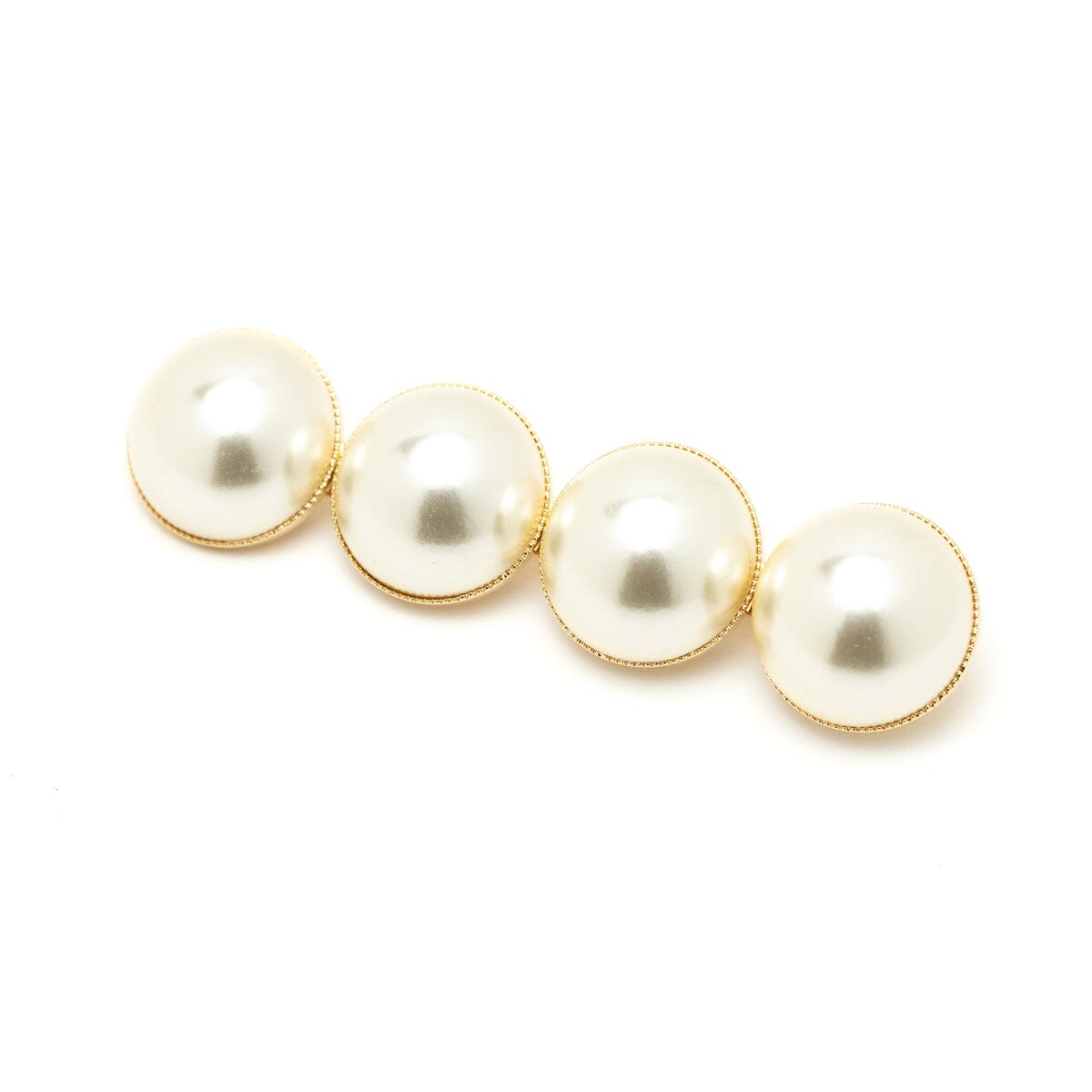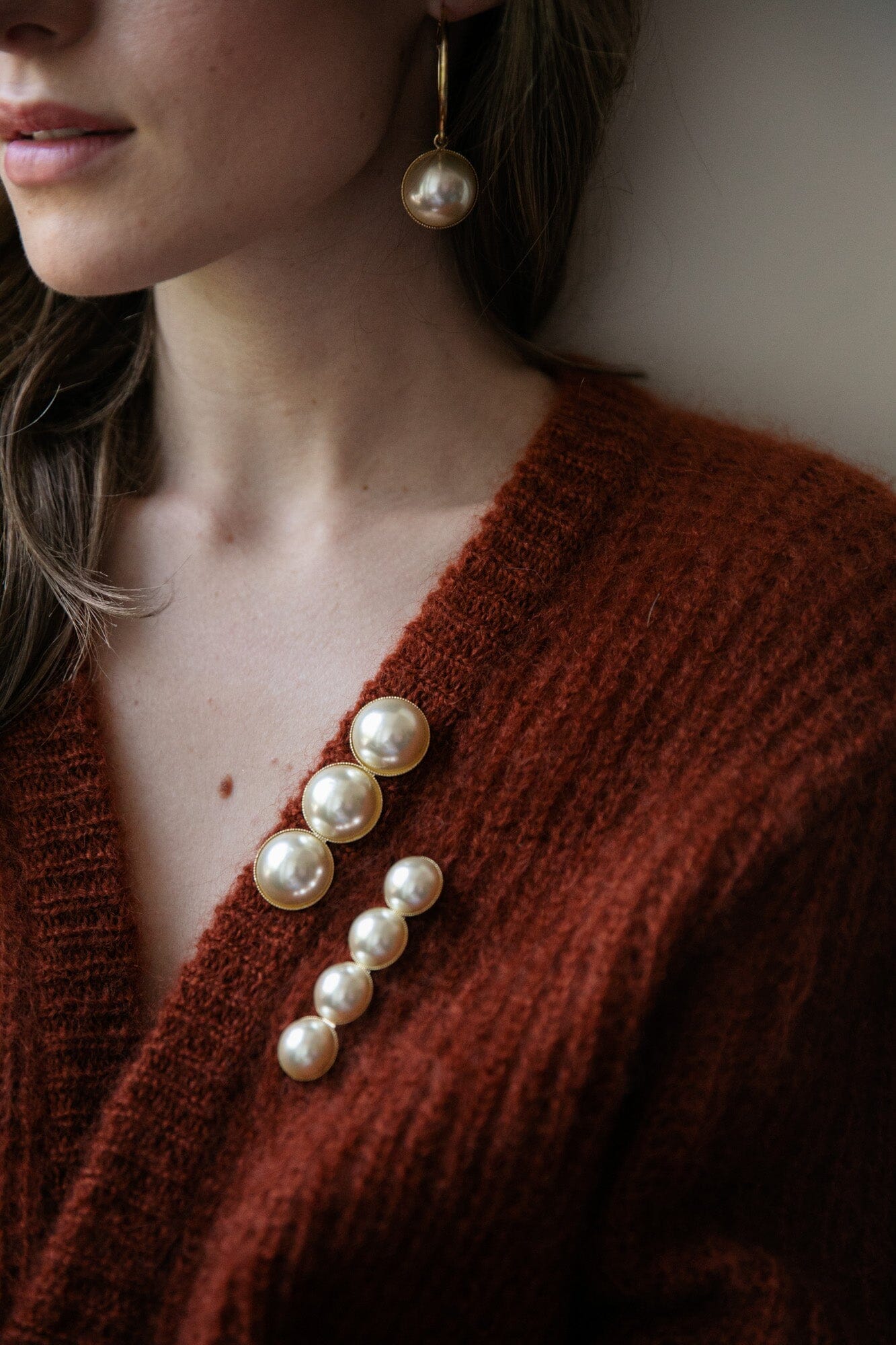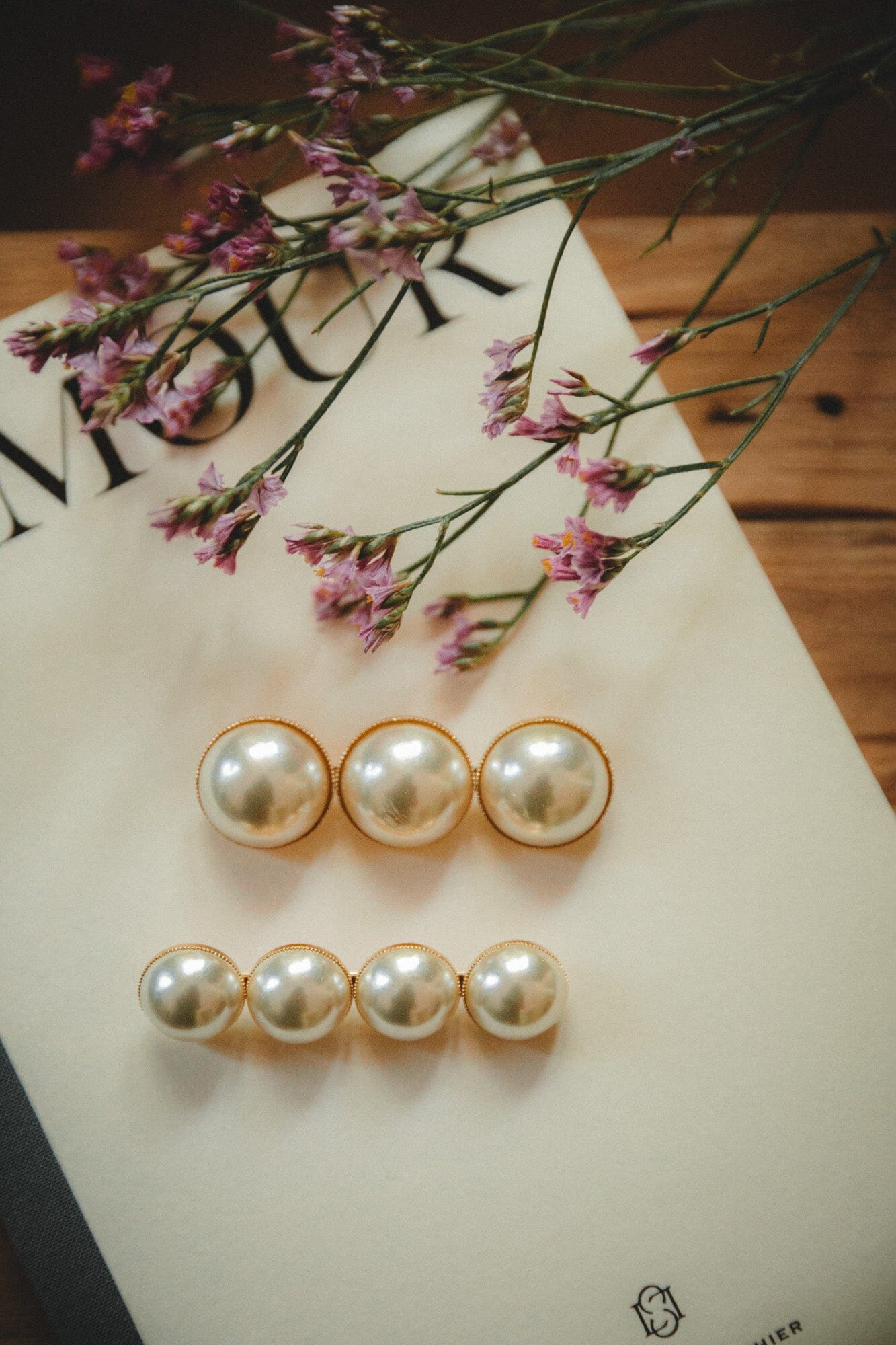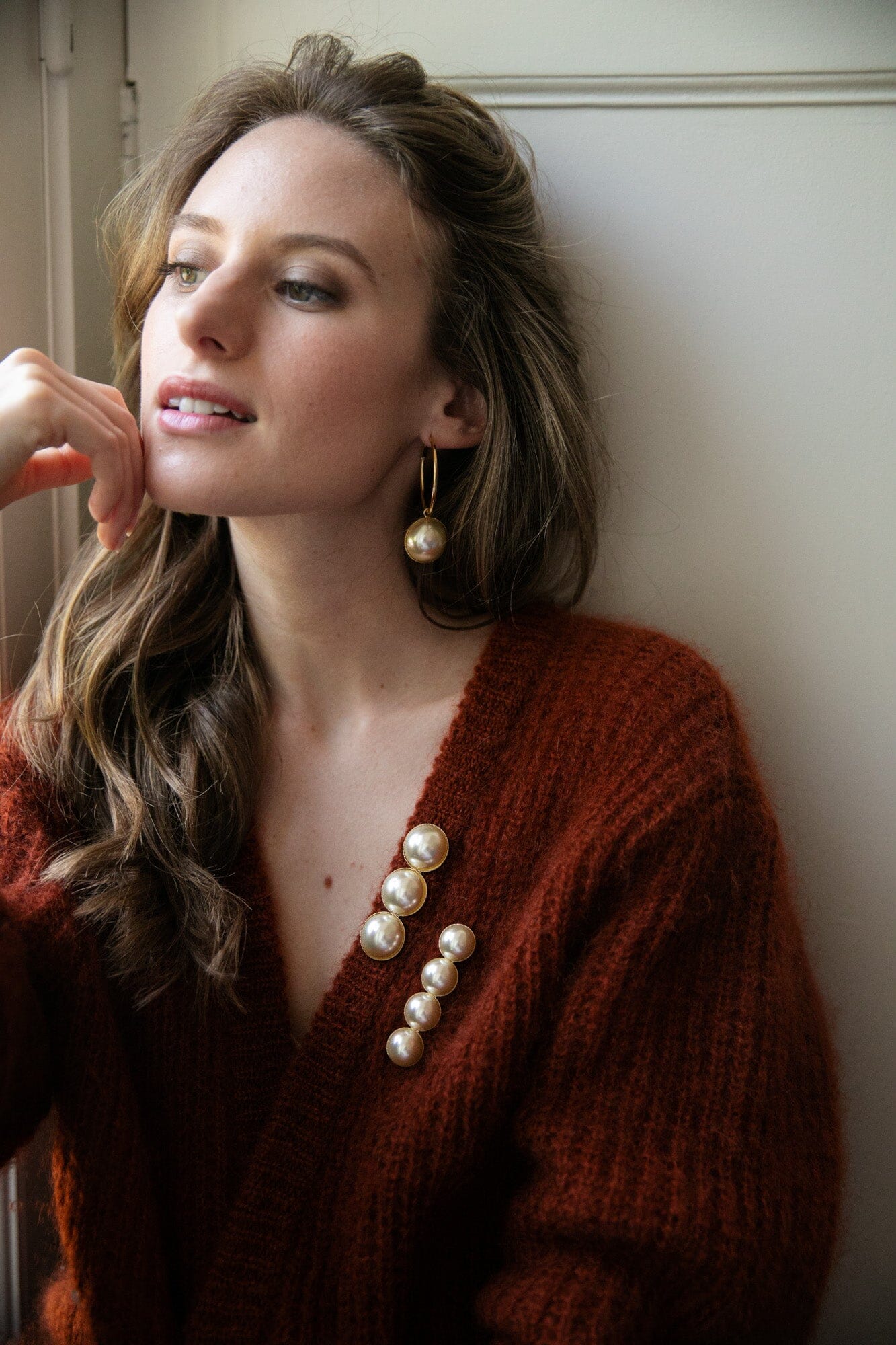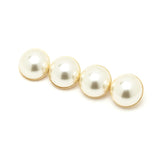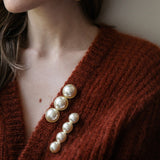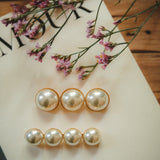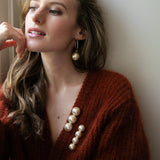 Description

Nélya brooch - length 6.5 cm - in fine gold-plated brass with four cream cabochon pearls .

Handmade piece in Monsieur Simone's Parisian workshop.


❝ Poetic & delicate, our Nélya pearls are available in our collection in rings, bracelets, necklaces, earrings, barrettes & brooches. They look divine as an adornment. It's up to you to compose your perfect combo ❞


#crazy Love




The Monsieur Simone brand was born in 2012 in Paris and has since imagined, throughout the seasons, pieces designed in limited series: rings, bracelets, necklaces, long necklaces, earrings, barrettes and brooches, all produced and made by hand in our Parisian workshop.

Monsieur Simone is 100% Made in France, 100% Made with Love ♡

Maintenance tips

To preserve your jewelry, avoid any contact with water - whether fresh, salty or chlorinated - perspiration or humidity in general.

Remember to remove your jewelry when using chemicals or cleaning products, and other creams, perfumes or lotions of all kinds.

And when you are not wearing it, in order to preserve all its luster and shine, avoid leaving it in the open air or in the light, and remember to store it in its original case.

These few tips can significantly extend the life of your jewelry. Poor maintenance increases the wear of the gold plated or silver plated.
Delivery & returns

Preparation and shipping of your order within 48 hours.

Free delivery for all orders in mainland France from 100€ purchase.

You have 14 days after purchase to return the item in its original packaging.
---
Livraison garantie avant Noël pour toutes commandes les passées avant le 20/12
Free delivery in France from 100€ purchase